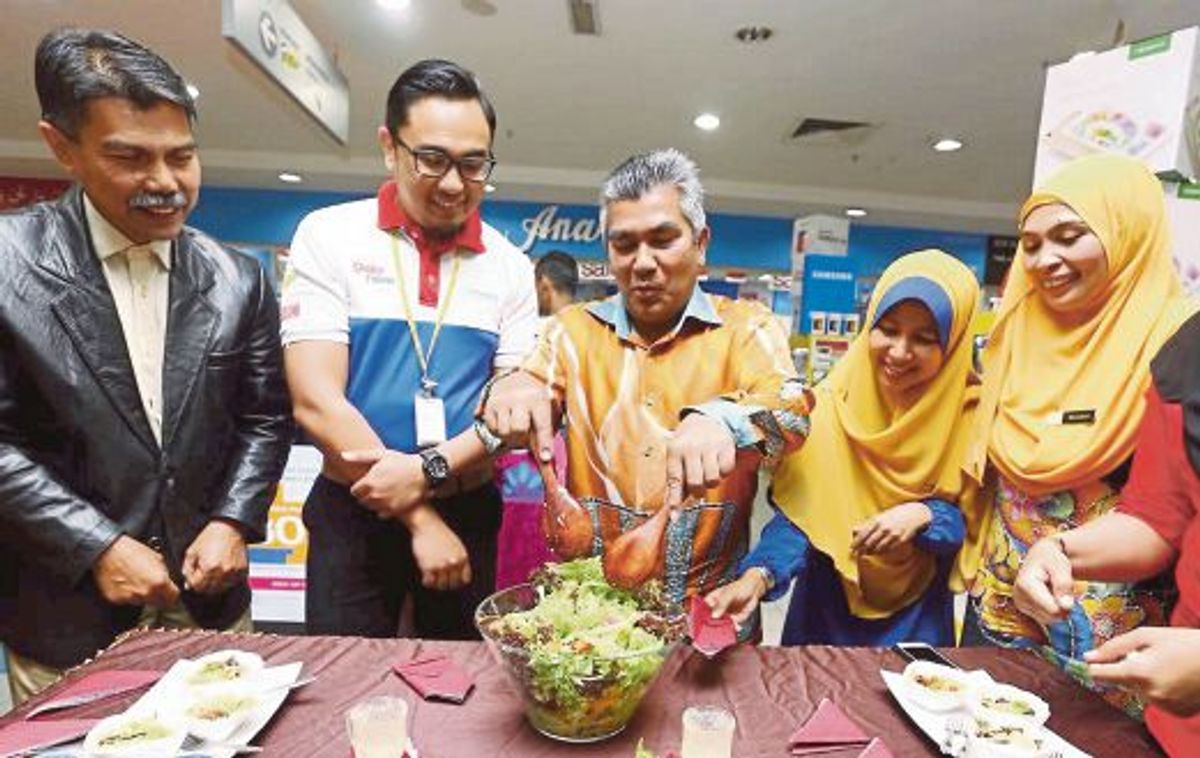 December 5, 2016
KUALA TERENGGANU: ONLY one out of 15 Malaysians eat sufficient vegetables and fruits daily, and this unhealthy eating pattern has led to obesity and a host of non-communicable disease, said Terengganu deputy health director (public health) Dr Mohd Jusoh on Saturday.

Dr Mohd said the percentage of those who consumed vegetables and fruits daily had decreased to 6 percent last year compared with 7.5 per cent in 2011.

He said the findings were obtained from the Health Ministry's National Health and Morbidity Survey 2015.

Dr Mohd said studies had shown that vegetables and fruits contained fibre and nutrients, anti-oxidants and plant bioactives that helped prevent diabetes, hypertension, cardiovascular illness, renal failure and cancer.

"The 2010 National Diet Guideline encourages us to consume at least three scoops of vegetables and two scoops of fruits daily.

"You can eat any type of vegetables and fruits like lemon, lime, plum, banana, papaya, apple and orange daily to stay healthy," he said at the launch of Terengganu's "Eat Vegetables and Fruits Daily 2016" campaign at The Giant Hypermarket in Jalan Padang Hiliran, Cabang Tiga, here.

The survey also revealed that Terengganu accounted for only one person out of 41 (or 2.4 per cent), who consumed adequate vegetables and fruits daily, making it the fourth worst state in the country.

"Only one out of 13 people (or 7.5 per cent) in Terengganu eat the required amount of vegetables daily compared with the national figure of one out of nine people (or 11.2 per cent).

"As for daily fruit consumption, only one out of 14 (or 7 per cent) in Terengganu take them sufficiently, compared with the national statistics of one out of 10 people (or 9.9 per cent)."

Dr Mohd said those who did not consume sufficient amount of vegetables and fruits were prone to fall sick to non-communicable diseases and common illnesses owing to a poorer immune system.

"Vegetables, including salads and fruits, contain lower calories compared with other foods, and they have a high content of vitamins, minerals, phytochemicals (biologically active plant compounds) and fibre.

"Lead a healthy life and minimise your medical bills," he said.
https://www.nst.com.my/news/2016/12/194571/too-few-eat-fruits-and-vegetables