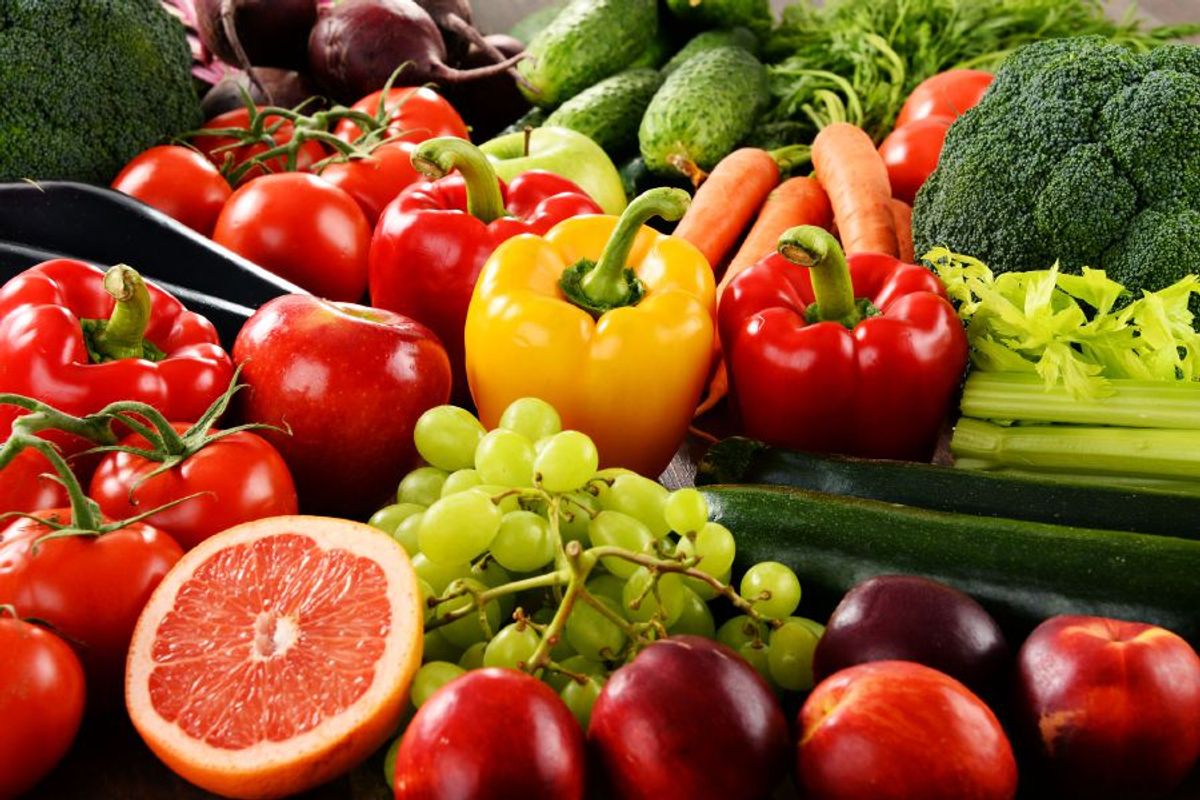 November 26, 2017
KLANG: More than 85 per cent of Malaysians do not consume sufficient amount of fruits and vegetables daily. This, despite the fact, that the nation has a host of fruits and vegetables.

Health Minister Datuk Seri Dr S. Subramaniam said eating enough fruits and vegetables on a daily basis could help reduce the risk of many diseases, including certain forms of cancer, cardiovascular disease, diabetes type 2 and obesity.

"Despite well-known health benefits of eating fruits and vegetables, Malaysians are not consuming enough.

"Our study on vegetables and fruits intake among Malaysians showed only a small percentage of people actually consume enough fruits and vegetables as per our dietary guidelines.

"What our survey showed was actually pathetic. The figures are in fact worse than that (85 per cent). People might be eating fruits and vegetables, but they take only a little compared to a certain number of serving that we actually recommend in our nutrition guideline."

He told reporters this after launching a health campaign, the Kem Nak Sihat "Bersama Komuniti Kekal Sihat" (Creating a healthy community together) on Sunday.

Dr Subramaniam said besides government efforts and health awareness campaigns, there has to be a major psychological evolution among the people.

"Healthy dietary habits should be promoted to prevent diseases and promote optimal health.

"Besides that, parents should make it a point to inculcate sufficient amount of fruits and vegetables in their own diet, as well as that of their children's.

"Studies have shown that there is a strong relationship between diets low in fruits and vegetables and obesity and diabetes."

Malaysia's National Health and Morbidity Survey 2015 found that 17.5 per cent of those aged 18 and above, or 17.5 per cent of the 3.5 million people, have diabetes.

In addition, one in three (30 per cent) or about 6.1 million people have hypertension. Almost half of the population (47.7 per cent) or about 9.6 million people have high blood cholesterol level.

It also showed that the prevalence of obesity was on the rise with about 17.7 per cent (3.3 million) adults being obese, and about one out of three being overweight.

The recent Primary School Assessment Report (PPSR) revealed that more than 50,000 Year Six pupils are obese nationwide.

The World Health Organisation states that a healthy diet contains at least 400g (five portions) of fruits and vegetables a day. Potatoes, sweet potatoes, cassava and other starchy roots are not classified as fruits or vegetables.

According to the Malaysian Dietary Guidelines for Children and Adolescents (2013), children below 7 years old, should be given two servings of vegetables and two servings of fruit daily. For children and adolescents aged 7 to 18 years, they need to have at least three servings of vegetables and two servings of fruits daily.

It also stated that fresh fruits were preferred over fruit juices (fruit juices should not replace more than one serving of fruit).
https://www.nst.com.my/news/nation/2017/11/307710/malaysians-need-intake-fruits-and-vegetables-battle-obesity-diabetes